Take the Ferry to Boston Seaport
Ferry to Boston Seaport from Marina Bay.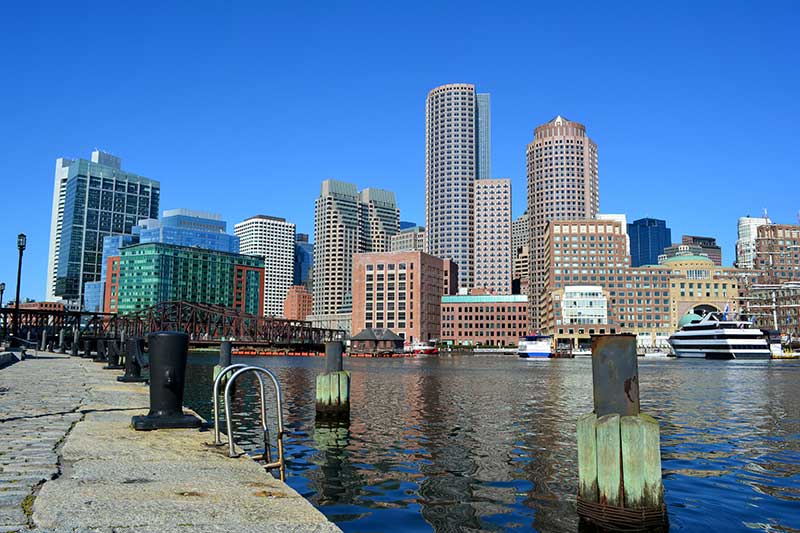 Ferry Service to Boston Seaport
Not surprisingly, the seaport district of South Boston is located beautifully along the water. The area is designed for easy strolling along the HarborWalk, and there are bars and restaurants for all ages and budgets. The Marina Bay Ferry drops passengers in the Seaport at the Institute of Contemporary Art and from there an easy walk to many fabulous entertainment sites, including, Harpoon Brewery, Children's Museum, Lawn of D, Entertainment Pavilion, new shopping, and entertainments sites, movie theatre and an extensive restaurant scene. It is part of the larger neighborhood of South Boston, and is also sometimes called the Innovation District. The Seaport is formerly an industrial area that has undergone an extensive redevelopment effort in recent years.